Achievement Award
Krones UK Ltd donated the BBI Achievement Award to the British Bottlers' Institute. It is presented annually to a company or individual who, in the view of the BBI Council, merits some special recognition for contribution to the bottling industry during the year.
2018's Winner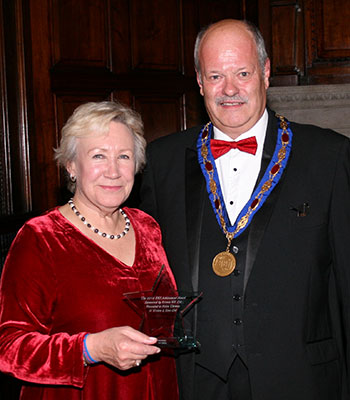 Ed Binsted, BBI President, presented the BBI Achievement Award to Helen Thomas, Managing Director of H. Weston and Sons Ltd. Helen is the first female MD of Westons and the first female winner of the BBI award.
When Helen was appointed MD of Westons in 1996 the company had a turnover of £5.5m. Today it is in excess of £60m with a team of over 230. 2018 also saw Westons receive the Family Business of the Year Award in the Food and Drink Category.
Previous Winners