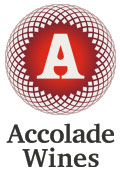 The first of the Summer meetings for the BBI was hosted by Mr Robin Thompson, Manufacturing Manager at Accolade Wines Ltd at Avonmouth.
Prior to a visit around the magnificent facilities at Accolade Park, Robin gave a fascinating overview of the No. 1 Wine Company in the UK and Australia, and the 5th largest wine company in the world by volume.
The origins of the company date back to 1853, and their brand portfolio include some of the best known global brands such as Hardys, Echo Falls, Kumala, Stowells and Banrock, selling in some 80 countries, the company now employs across the world some 1,800 people with just over 500 at the Avonmouth plant.
The new factory which is approaching 4 years old houses probably the most modern and efficient wine facility in the northern hemisphere, The two Krones bottling lines are capable of filling 600,000 bottles a day while the bag in box lines are capable of filling 160,000 bags in 2.25 litre, and 3 to 10 litre BiB varients.
The highspeed Krones filling lines can operate at speeds of 400 b.p.m handling with their low impact and gentle handling, they can fill lighweight Ardagh and O-I glass, both firms have about an equal split of the business.
This purpose built facility has been designed with the future in mind at least one high speed bottling line could be installed, while the BiB lines have had some recent investment in a Baumer packer and Krones robot palletising unit.
The whole operation is centred very much around the people, 'Lean' is used as a continuos improvement tool putting their customers first, it offers excellent leadership, teamwork and effective problem solving. Lean offers Accolade the chance to constantly review prior performance and to set new higher standards.
Accolade invest in their people and have an extensive training programme from Apprenticeships in Engineering and Business Improvement though to Master of Wine, typically on each of the lines they run with a dedicated team of just six that includes engineers and technicians.
In summary it was an excellent visit, the BBI delegates were superbly looked after by Robin and his team.
For further details visit www.accolade-wines.com.