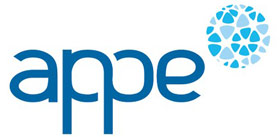 The second meeting in the BBI calendar this year was a wonderful visit to the APPE facility at Gresford near Wrexham.
The BBI delegates were welcomed by Chris Brown and his team who, prior to the factory visit, gave a fascinating insight into the leading supplier of PET preforms and blown bottles to the Drinks, Food, Dairy, Cosmetics and Household markets.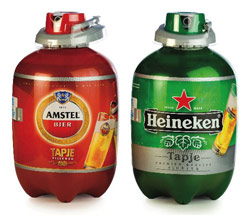 APPE is much more than just a supplier of two stage preforms to the Soft Drinks and Water industries, it is now a major supplier of really exciting products to the beer industry such as the PET Beer keg, the first four litre product was supplied exclusively to Heineken and Amstel. It offers an innovative cost effective alternative to the traditional crate of beer, with greater flexibility for consumers. Known as the Tapje keg, it features APPE's proprietary monoBLOX™ barrier technology with oxygen scavengers, resulting in a robust container with superior barrier performance that protects the integrity of the beer by keeping out oxygen whilst retaining the carbonation.
Once open the beer will stay fresh for up to 30 days, there are likely to be further announcements within the next weeks of other major brands adopting this great new idea.
APPE have continued to invest over the years in the latest preform manufacturing machines together with blow-moulding equipment from both Sidel and Krones, for clients who require blown bottles. A silkscreen printing facility has also been installed, this time for a leading skin care range where APPE are the exclusive supplier.
All the delegates agreed after the visit of the production facilities that the production hall was one of if not the cleanest within the industry certainly in the UK, the attention to detail in every respect of production is really first class.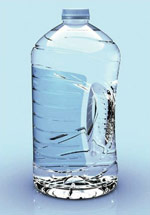 APPE were the pioneers in PET recycling in Europe, being committed to sustainability they opened the largest food grade recycled PET plant in 1998, APPE uses proportionally more rPET than the blow-moulding industry average.
Clearly, as the market leaders, APPE have the design, technological and production skills to develop new products for markets that are seeking an alternative to glass. Whether it is for the wine industry, food jars that can cope with the highest temperatures required in the production process or the cosmetics and healthcare sectors where clarity in the container helps to create a real showstopper at point of sale.
The APPE team bent over backwards to make the visit one to remember, the team showing the delegates around could not have been more helpful, followed by some excellent catering and hospitality.
For further details visit www.appepackaging.com or tel +44 (0) 1978 317350.